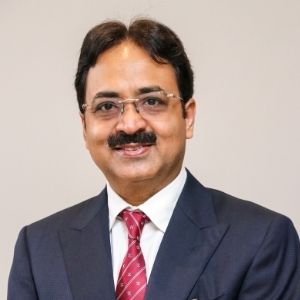 Message
Dear Friends,
I am happy to share that Auto Retail fraternity is now fully covered under the ambit of MSME. While earlier, only our workshops were covered, MSME Ministry's notification on 2nd July'21 has extended this coverage to retail trade as well! FADA has been working on getting this coverage since 3 years now. I am grateful to Shri Nitin Gadkari ji, the then minister of MSME who accepted our plea and granted this benefit. For this, FADA will forever remain indebted to him.
Corona Virus cases ebbing has helped states to initiate the unlock process and bring back normalcy in daily life. This has ignited traction in vehicle sales as there has been a good pent up demand. The monsoon which took a break in between has regained strength and has started moving forward. With southern states opening up and festivities round the corner, I am hopeful that vehicle sales will pick up further. I also pray that that there is no third wave of covid.
With MoRTH notifying rules as per the new Central Motor Vehicle Rules, in March 2021, FADA along with its State Chapter members have been rallying with the State Transport Departments for implementation of the same at the earliest. These rules promote ease of doing business with online registration of vehicles making the process faceless, paperless & approvaless.
Few states like Maharashtra, Odisha, Rajasthan, Gujarat etc have implemented the same while many are still in the process. To ensure this is done at a faster pace by all the States, FADA has sent representation regarding this to MoRTH requesting that no customisation of the eVahan portal at behest of state authorities be allowed. This will therefore enable faster and seamless process for vehicle registration and help customers in getting their registered vehicle at a faster pace without having to visit the RTO thus promoting a corruption free system.
Further, to make the dealers aware of the new provisions in CMVR and regarding the penal clauses therein, FADA plans to organise a webinar on the same shortly for the benefit of its members.
There is no denying the fact that electric vehicles is the new buzzword. There are many EV dealerships opening up even though the percentage sales in comparison to total sales are still low. Dealers are also having the urge to know more about this new technology and its impact on dealership business. Your association conducted a Webinar on 17th July 2021 which focussed on the said subject and how the EV model will it be different from traditional models which are in play today. I hope, all of us could benefit out of it as it will help in preparing ourselves for the future ahead.
Another webinar on Insurance was held on July 23, 2021 to address dealer concerns regarding: How to compete with digital aggregators?; the future of Auto Dealerships; IRDAI Concerns; and on umbrella policy for Auto Dealers including 3rd party liability and vehicles.
While thanking all for your support by way of participation, I sincerely hope you found the sessions interesting and meaningful. Please feel free to send us your valuable feedback to help us work accordingly on future sessions.
Keeping up with the tempo of meeting State Chapter Members, I am happy to share we were able to meet the core team of West Bengal, Assam & Punjab. These interactions help to bridge trust & understanding amongst FADA Central & State Teams thereby further strengthening FADA.
Appreciating & recognising the efforts put by our Past Presidents in building FADA to what it is today and also to understand from them their perspective about the role & responsibility, FADA should take upon itself for further strengthening Voice of Dealer - we organised an interactive session- Rendezvous with Past, Present & Future Presidents of FADA on July 17, 2021.
We will be organising its 57th AGM & 3rd Auto Retail Conclave on the theme-Thriving Through Disruption on Tuesday, 24th August'21. During the occasion we plan to do two things viz. Present awards to OEMs based on FADA's Dealer Satisfaction Study'21 & release 2nd edition of FADA Digest. The preparations for the same are going full throttle and we shall be sharing more details once the program finalised. We are also planning panel discussion sessions which will address the core issues of auto retail business.
Meanwhile as we try to get back to our normal lives, I will like to caution you to continue maintaining social distancing norms, follow all safety protocols both at showrooms & workshops and promote vaccination drive to ensure safety of all.
Stay Safe, Stay Healthy!
Happy Selling,
Vinkesh Gulati
President