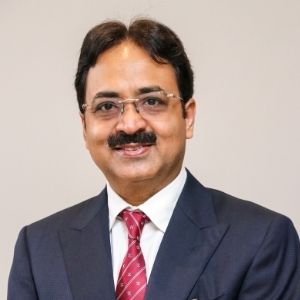 Message
Dear Friends,
Reminiscing the year that has just gone by since I took charge as President FADA, I feel deep gratitude to my friends in the Governing Council, State Chapters & in Auto Sector especially the retail community for strongly supporting FADA's initiatives, undertaken to strengthen the Voice of the Dealers.
I had determined to work towards representing the interests of dealers, advocate for better policies,
make our dealership more valuable and strengthen the automotive sector in India. To achieve this, my colleagues and I in the Managing Committee have met every week and have interacted with the State Chairpersons and the Regional Directors at frequent intervals on various fronts to understand local concerns of the dealers and hence worked towards addressing them by taking it up with the Centre and State Governments. We have also created a dedicated 2-Wheeler vertical which has met twice in last one year.
Such joint efforts between Centre and the State has helped us in understanding the issues and taking every effort to solve the same. Added to this was the continuous interaction with the Transport Departments where our sincere efforts helped us to win the trust and comradeship of the Department officials. Continuing on the BS-4 matter, FADA Delhi & Tamil Nadu chapters got favourable orders adding to the relief of dealership community in the respective States.
Another issue which FADA took up jointly with OEMs & State Transport departments was to overcome the MBO menace faced by many 2W dealers in many parts of the country. I am happy to share that many State departments took cognisance of the concerns raised and issued strictures in this regard to curtail the MBO menace.
FADA had been relentlessly following up with MSME Ministry for the past two years regarding bringing the Auto Retail Business under MSME Act. I am happy to share that in July'21 MSME status was granted to Auto Dealers for Retail and Wholesale trade. Earlier in November'20, MSME status was given to Auto Dealers workshops. The entire Auto Retail Trade now qualifies for MSME (including wholesale and retail trade for motor vehicles and motorcycles including their workshops).
DHI along with MoRTH to facilitate Divyangan's purchase of personal car provided them with GST concession with Cess waiver. Both the Ministries have issued notifications in this regard. FADA has supported the Central Ministries in this noble cause and had communicated through emails to dealer fraternity and also sought help from OEM & SIAM to impress upon their channel partners to support this initiative. Many OEMs have come forward in not only acknowledging FADA's efforts but have assured of their full support in the matter.
For the early notification and implementation of the New CMV Rules, FADA organised for the first time one to one interaction with the then Joint Secretary, MoRTH Mr Priyank Bharti in October'20 and later in November'20 with Shri Nitin Gadkari ji, the Honourable Minister for MoRTH & MSME. Finally, MoRTH in March 2021 notified New CMV Rules simplifying the vehicle registration process by making it online. Though the rules got notified but States are taking time to implement the same. FADA State Chapters are rallying with the State Transport Department in getting the new rules implemented. Currently this system has been implemented in Gujarat, HP, Odisha, Punjab, Rajasthan and J&K. More states including Delhi are in the process of implementing this.
In April'21, due to the 2nd wave of the pandemic which was deadlier than the first wave, staggered lockdowns was announced by the State governments to curb the spread of the virus. This, along with shortage of semi conductors adversely impacted retails. FADA Chapters worked with the transport department to allow automobile workshops and service stations to function with 50% staff adhering to all safety protocols to service vehicles used by the front line workers and vehicles used in carrying essential commodities. As a result in many places, workshops and service centres were permitted to function amidst restriction.
FADA & its chapters went all out in working with the State machinery to provide assistance in such crucial time by way of donations, vaccination drives and taking out corona protocol advisories to spread awareness and curb the spread. I am thankful to FADA State Chapters like, Chhattisgarh, Delhi, Gujarat, Madhya Pradesh, Odisha, Rajasthan and West Bengal who did mass vaccination drive for the Dealership staff and their families during such tough times.
Constantly battling fierce gales and headwinds, we at FADA pressed forward holding dialogues and sending representations to the central ministries, banks & financial institutions to handhold dealers in such crucial times by extending the tranche period for repayment of loans and other financial consideration.
Between November'20 & July'21 FADA conducted series of Webinars on: Service Tax on Discounts & Incentives; New Consumer Protection Act; New Labour Codes & HR Compliances; Changes in TDC/TCS provisions in IT Act; Building a Customer Centric organisation; EV Panel Discussion; and Insurance Business Panel discussion- with the intent of educating members on the new changes and preparing them to brace for the future. This also helped us in keeping a connect with the entire Dealership fraternity during such tough times.
Among the many new initiatives, one close to me was the successful completion of FADA's maiden Dealer Satisfaction Study 2021 conducted in July'21. The aim of the study was to reflect the Dealer concerns faced at large and close the gaps in OEM-Dealer relationship. Our Secretary Mr C S Vigneshwar who was also the Chairman for DSS-21 did a fantastic job as under his aegis, FADA received overwhelming responses from the length and breadth of the country with good representation of all the popular brands. The Survey results were disclosed through press conference held in July '21 & the winning OEM's will be presented with the award at the 3rd Auto Retail Conclave being held on August 24, 2021.
On 24th August FADA will be having its 57th AGM. During the course of the meeting, we are organising a discussion on the New CMV Rules notified by MoRTH with Mr Hans Kumar, FADA CMVR Consultant & Advisor, Revenue Intelligence, Government of Rajasthan. This session will be moderated by our Treasurer, Mr Sai Giridhar. All members are hence requested to kindly make it a point to register (https://tinyurl.com/cs5mw2ew) and attend our AGM.
The 3rd Auto Retail Conclave on the theme 'Thriving Through Disruption' will be held in the afternoon of August 24,2021 and will see discussions on matters of core interest to the dealer fraternity. Honourable Minister of Heavy Industry, Dr Mahendra Nath Pandey; Mr Amitabh Kant, CEO, Niti Aayog have consented to address us as Chief Guest & Guest of Honour respectively sharing with us their incisive views at such a crucial juncture. During the inaugural session, we will also release the much awaited edition of FADA Digest – 2021. This will be the 2nd edition of the Digest. Towards the end, we will be awarding all the winners of DSS-21. I will hence, once again request all of you to register (https://tinyurl.com/kcv2wt7p) in big numbers so that all of you can gain from the interactions which we have during 3rd ARC.
Friends, a lot has been done but lot more needs to be done for which I need your support and suggestions time and again. As mentioned in my maiden speech, FADA is also working on the Model Dealer Agreement and the much awaited Auto Dealer Franchise Protection Act. While many hours have been devoted on it, there are quite a few things which still needs to be closed. Both these exercises are long term projects and I hope that we will see the light at the end of the tunnel at least in one of them shortly.
Not leaving anyone behind and appreciating the contributions made by our Past Presidents, we did an interactive session with them. This exercise was done to understand from their rich experience, areas which FADA should be focussing upon in future. I will continue these meetings in future as well as it will help us to navigate in right direction.
Friends, the threat of Corona Virus still looms large, therefore please exert caution. I sincerely hope that there is no 3rd wave and hence the upcoming festive season proves a boon for all of us in times ahead.
Happy Selling!
Warm Regards,
Vinkesh Gulati
President FADA