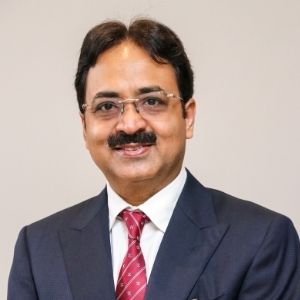 Message
Dear Friends,
The government's production linked incentive scheme of Rs 26,100 crores for the automobile industry will speed up electric vehicle adoption in India and we as Auto Dealer's now need to start thinking on how to prepare ourselves for the future.
With the economy rebounding there is surge in vehicle demand even though there are few categories which are still under performing. I hope that these categories pick up pace and demand sustains during the ongoing festival season and beyond, for the industry to fully recover to pre covid sale levels. The chip shortage is however creating a mismatch in demand & supply and thus hampering growth.
Friends, Ford India'ssudden announcement to restructure its operations has come as a shock to all of us. President & MD of Ford Motors – Mr Anurag Mehrotra did call me personally to assure that Ford's channel partners would be adequately compensated. FADA has done a Press Release & wrote to Ford India expressing concerns of dealer fraternity and resolution of the situation keeping dealers and customers interest in mind.
FADA has also written to the Hon'ble Minister of Heavy Industries requesting to create a taskforce which takes day to day update from Ford India to monitor the compensation plan for Automobile Dealers and dealership employees; Instruct Ford India to keep FADA in loop for dealership related issues and compensation structure; Initiate a formal discussion on Automobile Dealers' Protection Act, and its importance to protect small and medium enterprises, their skilled employees and the customersand to make sure that Ford India indemnifies Dealers from various consumer and civil cases, both under pendency and against any future cases that may arise directly or indirectly out of Ford's restructuring announcement.
Rest assured we at FADA remain committed towards dealer community and will continue to raise concerns at all forums till the time there is an amicable resolution of the table.
In the matter relating to Service tax notices being received by Dealerships across India with regards to discounts/ incentives received from OEMs, FADA had been constantly following up with the concerned officials in the department. We got an opportunity to present the case in person before the Commissioner Service Tax and I along with Mr Saharsh Damani, our CEOmade submissions in person. Our concerns were well received and we have been assured that that the department will look into the matter and revert.
As you are aware, FADA held its 57th AGM & 3rd Auto Retail Conclave which also saw the release of FADA Digest 2021, our biennial publication&Dealer Satisfaction Survey'21Awards to OEMs in a hybrid format on 24thAugust. Close to 900 delegates participated making the 3rd Auto Retail Conclave a successful event.I sincerely hope there are no further covid waves thus enabling us to start with our physical meetings and events in full swing.
I take this opportunity to thank Chief Guest - Hon'ble Minister of Heavy Industries-Dr Mahendra Nath Pandey; Guest of Honour - Mr Amitabh Kant, CEO Niti Aayog; and Key Note speakers Mr Kenichi Ayukawa, President SIAM and Mr SunjayKapur, President ACMA; Mr Rajeev Chaba, President & MD, MG Motor India P Ltd; Mr Shashank Srivastava, ED, MSIL; Mr Vinod Aggarwal, MD&CEO, VECV; Mr YS Guleria, Director Sales & Marketing HMSI; Mr Rakesh Batra, Independent Director & Strategic Advisor; Mr Hardeep Brar, VP & Head-Sales & Marketing, Kia India; Mr Naveen Chauhan, Head-Sales & After Sale, Hero MotoCorp; Mr RajanPental, Senior Group President & Global Head- Retail Banking, Yes Bank; Mr Veejay Ram Nakra, CEO-Automotive Division, M&M; Mr Vipin Sondhi, MD&CEO, Ashok Leyland Ltd; Mr Hormazd Sorabjee, Editor, AutoCar India; Dealer Principals- Mr Samir Choudhary, Trident Automobiles; Mr Santosh John Rodrigues, Karnataka Agencies & Dr MP ShyamAdvaith Motorsfor speaking at the event.
The Conclave began with the Inaugural session and in my Presidential address, I requested the Minister to impress upon the government to evolve a framework to not only safeguard the Dealers' and customers' interests in India but also the interests of people employed at the Dealerships. An Auto Dealers protective legislation would also ensure that adequate protection is available to the Dealers from sudden exits by OEMs and ensure protection from unfair termination of dealership agreements.
Dr MN Pandey presenting his maiden speech in his capacity as Minister for Heavy Industries at FADA's 3rd Auto Retail Conclave appreciated the concerns raised by me and emphasised upon the importance of Auto Sector; the role of 3 Associations viz. SIAM, ACMA and FADA; the Role of Heavy Industry Ministry; issues faced by Auto Dealers & the Role of Dealer satisfaction leading to customer and ultimately Industry satisfaction.
Guest of Honour- Mr Amitabh Kant emphasised upon transition to EV mobility to reduce carbon imprints & spoke about the new Scrappage Policy announced by the government to retire end of life vehicles without valid fitness certificate- calling it a game changer as it would boost demand for new vehicles.
President SIAM, Mr Kenichi Ayukawa emphasised upon OEM & their channel partners to work together in an integrated manner as it would help in providing their customer's delight in their buying experience resulting in win-win to all stakeholders. He also thanked the government for awarding MSME status to the entire gamut of auto retail business. He requested the government that under the Scrappage Policy – dealer workshops be allowed for registration of vehicles since dealerships were present at nook & corner of the country and had requisite infrastructure and therefore would be able to provide service to customers nearer to their location.
President ACMA, Mr SunjayKapur said 'Change is Constant' and that the automobile industry was standing at a cusp of huge change. Hence it was imperative for the industry to be agile, to adapt to changes with business model undergoing changes; being in digital era the business had to be customer centric to survive. He appreciated FADA's monthly release of retail figures & FADA's daily E newsletter- FADA Newsline.
Besides the Inaugural session we had two power panel sessions - Strengthening Our Relationships which focussed on Importance of Dealer Advisory Councils (DAC); Viability of Dealerships; Freedom in managing the Dealerships; OEM's openness to inputs in decision making; and Support in handling Online aggregator.
The second panel was on Future of Auto Retail which dwelled upon - Consolidation of Dealerships; Over-Dealerisation - What is enough; EV; Digital vs Brick &Mortar; and Two-Wheeler - shift from Dealer to Distributor model. Both sessions were interactive and were followed by Q&A. Video link of the entire conclave is on FADA website for benefit of allthose who wish to watch it.
This was followed by DSS'21 awards ceremony. In all, twelve awards were presented viz., Best Three Wheeler OEM- Bajaj Auto; Best Commercial Vehicle OEM- 1st Runner-up: M&M; Best Commercial Vehicle OEM: Winner: VE Commercial Vehicles; Best Two-Wheeler OEM: 1st Runner Up: Hero MotoCorp; Best Two Wheeler OEM: Winner: HMSI; Best Passenger Vehicle OEM (Mass): 2nd Runner Up: Renault; Best Passenger Vehicle OEM (Mass): 1st Runner Up: MG Motor India; Best Passenger Vehicle OEM (Mass): 1st Runner Up: Toyota Kirloskar Motor; Best Passenger Vehicle OEM (Mass): Winner: Kia Motors; Best Passenger Vehicle OEM (Luxury): BMW India; Best Passenger Vehicle OEM (Luxury): Mercedes-Benz India; and Crème de la Crème: Kia Motors (Best of the best).
I thank my colleagues in the Managing Committee, Executive Committee, Governing Council & State Chapters for working with me and supporting with inputs and cooperation in making the event truly Huge. I thank our partners- AU Small Finance Bank, Mahindra Insurance Brokers, Orbitsys, Yes Bank, AkzoNobel & Liberty General Insurance for supporting our event. I also thank our event co-ordinators -VConnect for making the hybrid event seamless. My special thanks to team at the Secretariat headed by Mr Saharsh Damani for going all out in making the Conclave huge success.
Friends, to make our voice heard, we have to start working on taking next steps. While we are making our voice heard at the center, we need to work more closely at the state level so that issues which are hampering our progress locally can be solved. For this to happen effectively, I will request one and all that we start building close relation with the people who are at he helm of running the states. This is required because many elected Politicians don't always understand the contribution we make in our local communities or how our dealerships operate. But when they hear from you or when they visit your dealerships, they gain a better understanding of what we do and what we provide for our communities. This work starts with as little effort as an email, or a few phone callsand hopefully results in an in-person meeting. The more of us that are involved and engaged, the more impactful our work will be later down the road.
The journey is long and there will be challenges but if we stay together and remain committed in our efforts towards the welfare of the dealer community – we will be closer to achieving things which we can just imagine today!
My best wishes to all of you for a great festive season.
Happy Navratri to all of you in advance!!!

Warm regards,

Vinkesh Gulati
President FADA