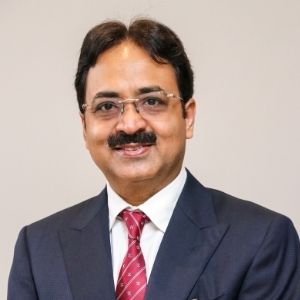 Message
As the year comes to a close I am happy to share long strides that your Federation is taking by not only hand holding dealers through its various initiatives but is also voicing dealer's concern at all platform. In this I can say FADA was, is and will continue to make all efforts in strengthening the Voice of the Dealers.
The 42 day festive season this year did not help to boost sales due to reasons well understood by us. I am though hopeful that things will start turning for better in 2022.
Coming to FADA activities, let me applaud the efforts being put by our State Chapter members across the country, working in one spirit to make Auto Dealers Protection Act a reality. With the just concluded Winter Session of the Parliament, I would like all of you to know that we had back to back meetings with senior political leaders to educate & impress upon them the need for such an act; the role of auto retail community in making the nation strong and the trust a dealership earns through its service to its customers - which is much beyond selling a vehicle. All in all, we have met more then 25 Member of Parliaments in last one month!
Friends, simultaneously, we are also working on a Model Dealer Agreement which I did share in my earlier messages. The same is nearing its completion and we will try to share the same in the upcoming Governing Council meeting at Prayagraj.
Coming to State activities, FADA Odisha organised an insurance seminar on the theme, 'Impact of Motor Insurance on Dealership & the way Forward', in Bhubaneswar. The Seminar was well attended by the dealers and around 12 insurance companies participated in the same. The seminar deliberated on a wide range of concerns impacting dealers.
Further, to sensitise dealers about FADA and the important role it is playing for dealer community, Jharkhand State Chapter is organising Dealers Meet on Saturday, 8th January'22 at Ranchi. Apart from discussing dealer challenges in the region & FADA's role, sessions are also being planned on sensitize our Dealer friends on the future of Auto Retail with multiple fuel options coming into play.
Coming to the preparations for FADA's mega event, the 12th Auto Summit, I am happy to share that preparations are on full swing with FADA team connecting with various Ministries. Invitations have been shared with OEMs and other stakeholders. This time, the Summit will be for 2 days, i.e. 24-25 February 2021. You will be happy to know that apart from the time tested panel discussions, we will also have workshop sessions on individual topics which are of interest to the Dealers. The same has been carefully shortlisted after detailed deliberation during FADA's last Governing Council in Bengaluru. We are also planning sessions with Star Speakers to keep you motivated!
Details of the program will soon be shared once the same is finalised. Meanwhile, I will request all of you to block your dairies for 24th& 25th of February 2022 and plan your travel to Delhi to attend Federation's biennial Mega event, thereby making it large.
Dovetailed with the Summit, will be FADA Awards 2021 for which the nominations have already gone live. This time dealership excellence will be evaluated in 10 categories, having a total of 22 awards. Details of the same have also been shared with all Dealer Friends via WhatsApp & emails. I am hence requesting and looking forward to your participation in large numbers.
Friends, the fear of Omicron virus is looming large. I hence request all of you to not put down your guards, wear masks, wash hands frequently and always maintain social distancing.
To conclude, I once again request you to keep sharing your ideas and suggestions for us to work upon as only Together we can Win! You can mail me the same at president@fada.in .
Please Stay Safe & Healthy!
Wishing you, your family & the Team A Very Happy New Year'22
Warm Wishes,
Vinkesh Gulati
President FADA