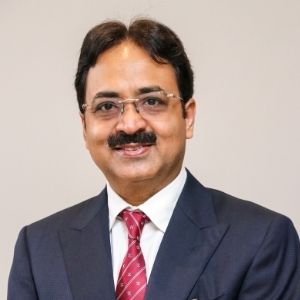 Message
Dear Members,
As the entire world was slowly recovering from covid aftermath, we have all been drawn by the Russian Ukraine war, a man-made diplomatic feud, adding to yet another bout of uncertainty, turmoil and geopolitical risks to disrupt the resuscitation. History proves that war does nothing, but leashes irreparable loss of life, livelihood and wealth. Creating confusion, uncertainty and fear in the minds of people, rendering many homeless. Today, the world is a global village and with the current Russia – Ukraine fiasco, it will not only pushes back the economies of both the countries but others as well. Countries must therefore resort to resolve issues through dialogue and work towards unity and creating value. This can be achieved when we believe and learn to trust and respect each other.
Russian Ukraine war is expected to escalate the supply constraints in the automobile sector as many raw materials are sourced from these two countries; and with fuel prices sky rocketing it will have rippling impact all round.
Further, closure of Shenzhen (China's tech and manufacturing hub) due to the spread of Omicron virus is likely to once again disrupt global supply chain, semiconductor availability and container shortage thus causing a spike in freight rates and potentially affecting India's steel companies, electronics assemblers and automobile manufacturers.
I am happy to share that no doubt, these disruptions are disheartening, Indian auto retail industry is resilient and we as a community are always ready to explore newer avenues to expand business. Towards this, we at FADA received an overwhelming expression of interest from Dealer community across the country for setting up the Scrappage and Testing Centers.
The webinar hosted by your association on Business Opportunities for setting up of RVSF & ATS, was well attended by the dealers across the country. Here, I would like to sincerely thank Mr Amit Varadan, Joint Secretary, Ministry of Road Transport & Highways who took out time from his busy schedule and went on to explain at length about Government's vision for setting up the scrapping & automated testing facilities by calling for private partnership and clearing patiently many concerns raised by the Dealer Fraternity during the Q&A session. Those, who had sent in their expression of interest will be hearing from the Ministry soon.
I am happy to share that MoRTH as part of its delegation to Dubai Expo, has invited FADA to join the same. The ministry is hosting an Investor's seminar on March 30-31, 2022 at Dubai Expo for interacting with private investors for developing vehicle scrappage ecosystem in India. This is for the first time Mr. C S Vigneshwar, Secretary, Mr. SaharshDamani, CEO and me will be part of a Government of India delegation on a foreign land. It is indeed a moment of great pride & honour for all of us.
Coming to the Auto Dealers Protection Act, our State Chapter teams are leaving no stone unturned in meeting with the Ministers & regional MPs & MLA's in order to sensitise them regarding the need for such an act in India and also in seeking their support in taking next steps for its implementation. In this regard, State Chapter members of Karnataka led by Mr. GanapathiPai met Shri Nitin Gadkariji, the Hon'ble Union Minister, Ministry of Road Transport & Highways and impressed upon him the need for such an act. During this meeting, we also received the support of local MLA Shri Vedavyas Kamath ji.
Members of the North Eastern states along with the local association members met Smt. Queen Oja MP and appraised her on Dealers Protection Act. Members were assured of her full support in this matter.
During the month, a soft launch of FADA GenX with the tagline 'Collaborate, Innovate, Accelerate' was done on March 5, 2022 with an aim to provide a platform to the next generation of Automobile Dealers. The goal of this vertical is to inspire young leaders to join the automobile dealership business and make them great leaders by providing them with knowledge, experience and confidence. Mr Sachin Shah, Member, FADA Governing Council from Hubli Karnataka has been appointed as the Chairman of FADA GenX vertical. He with his core team will be working upon the programs & initiatives of the vertical. All those who are not more than 35 years of age can join the same. To keep the vertical young and vibrant, members of this vertical will retire when they achieve the age of 40.
With Covid subsiding, FADA has once again started doing physical events. 1st such event which was organised was Vyapar North Bengal & Sikkim. Keeping the interest of the dealers of the region in mind, a session on GST & Auto Trade was kept which was taken by Mr JatinHarjai, Partner & Leader, JHA Legal who requires no introduction. The next, an Individual Keynote on 'After Sales Auto Business Management & Growth - A Case Study' was taken by Mr C S Vigneshwar, Secretary, FADA & DMD, Anaamalais Toyota. The session on Sponsor Showcase saw the launch of Audi Q7 by Audi Kolkata. In all, it was a great physical interaction amongst dealer fraternity after a long span of 2years. I hope we continue to have many such interactions all across the country for the benefit of dealer community.
Our next edition of Dealer Excellence Award Presentation: FADA Awards 2021 is slated to be held in May'22 along with Vyapar Maharashtra. Details are being worked out and we shall share more details as we go along. Meanwhile, the nominations for the awards are open and I request all those you are yet to file their nominations to please do so.
FADA is also working on the next edition of Dealer Satisfaction Study –DSS'22. Once, all the details are worked out, we shall inform everyone about the same.
Coming to local activities, FADA State Chapters are keeping a close connect with the State Transport Departments by holding interactive session with the State Transport Commissioners & dealers. Such interactions help to resolve many issues and dealers are able to know the intent of the department behind various campaigns being launched. In this regard, FADA Odisha State Chapter organised an open house discussion of dealers with Mr ArunBothra, IPS, Transport Commissioner cum Chairman, STA Odisha. The interactive session was attended by Deputy Commissioners of Cuttack, Sambalpur, South Zone; Additional Commissioner Technical, Technical Director NIC, STA Odisha and 100+ dealers.
In a first of its kind initiative, FADA Delhi Chapter members along with state transport departments are helping in the upkeep of RTO gardens and take up measures to promote Road Safety.
Last but not the least, we conduct monthly retail survey to check the sentiment of dealers for the month gone by and the upcoming month. This helps is to gauge on the ground situation much better. This is an important survey as input of the survey is used to prepare our monthly auto retail Press Release which is waited anxiously by all stake holders be it the OEM's, financiers, insurance companies, allied businesses, or the government.
I hence humbly request all Dealer friends to devote five minutes of your valuable time so that we get a good sample of survey which will ultimately make our press release more robust.
Please remember FADA represents Voice of the Dealer & therefore, FADA seeks your support and cooperation in each and every activity of the Federation for it to be a truly meaningful & fruitful initiative.
Please feel free to write to me regarding your suggestions at president@fada.in
Warm Wishes,
Vinkesh Gulati
President FADA