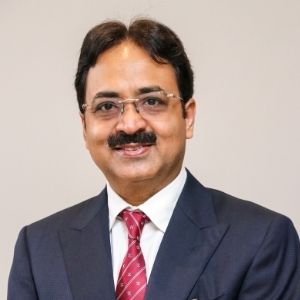 Message
Dear Friends,
With Covid subsiding, FADA has once again started meeting all of you in person and taking up issues which you have at local level. In this direction and after 2 years, we did our first State level conference in Ranchi – Jharkhand by organising Auto Dealer's Meet on the theme: Future of Auto Retail on April 15, 2022 under the leadership of Mr. Govind Mewar. The event was organised with the aim to bring the dealer fraternity together for the first time and under one roof, to discuss an understand their concerns & opportunities which they may make use of. Sessions on the future of Auto Retail, ICE & EV, compliances which Dealers should be aware of, setting up Vehicle Scrappage & Automated Testing Stations and session on Insurance were deliberated upon. I am happy to share more than 100 Dealer Principals participated and many dealers voiced that FADA should hold such interactions more frequently and at regular intervals as these are a huge morale booster & have great learning opportunity.
After almost 10 years, we went back to Jaipur and organised Vyapar Rajasthan under the leadership of Mr. Sharvik Shah on the theme: Change, Adapt & Sustain on 25th April at Jaipur Marriot. It was a full day program with 350+ dealers coming from all nook and corners of the state. While the Chief Minister Shri Ashok Gehlot ji could not make it due to some last minute urgencies, Shri Brijendra Singh Ola ji, Hon'ble Transport Minister along with Cabinet Secretary, Additional Secretary and Transport Commissioner were present during the show. Keeping the Dealers concern in mind, sessions were organised to discuss Future of Auto Retail, GST and compliances for Auto Dealers, Insurance and business opportunities under Scrappage & Automated Testing were discussed.
April has been an eventful month, as after many months, we have started doing physical events. By the time you read my message, we would have also organised our 1st 2-wheeler conclave at Holiday Inn, New Delhi. The theme for the same is Electrifying Mobility. While Hon'ble Transport Minister of Delhi, Shri Kailash Gahlot ji will be the Chief Guest, we will also have Principal Secretary cum Transport Commissioner of Delhi, Shri Ashish Kundra ji and Shri Dheeraj Sahu ji, Transport Commissioner, Uttar Pradesh as Guest of Honour. The conference will also have panel discussions around Challenges and Opportunities in 2W segment. Around 100+ dealer principals and their CFO's are expected to attend the event from all across the country.
FADA will leave no stone unturned to promote unity and solidarity amongst dealer community & in helping the dealers brace the current challenges while preparing them from future disruptions & making most out of the current opportunities available.
I have been vocal for the urgent need for correction of the lopsided OEM Dealer Agreements and introduction of Auto Dealers Protection Act (ADPA) for safeguarding both Customer & Dealer interests in the event of sudden exit by OEMs. Here, I need your support in joining hands and holding meetings with the regional & local political leaders in your area and advocate to them about the ADPA and why it is so very necessary to have one in our country.
This is becoming very important and urgent as many new EV manufacturers are setting up business and many dealers are already facing the brunt due to poor quality of vehicles being provided endangering the lives of innocent customers who purchases them & OEMs not honouring the agreement and leaving dealers high & dry. This results in a dealer losing both credibility in the market as well as loosing their hard earned money which they invested in the business. I would like to urge all my dealer friends to please handhold the new entrepreneurs in your area who are taking new EV dealership and share best practices on how not to get in a trap. We have also written to MoRTH regarding our concerns in this regard and expect some action in coming days.
I am happy to state that pursuant to FADA's strong follow-up with MoRTH on making issuance & renewal of Trade Certificate be made online; the tenure of validity of TC will be made for 5 years; and that a dealers be issued one Trade Certificate for use throughout the State. A draft notification on these lines are expected soon from MoRTH.
As mentioned earlier, for the first time, FADA was part of the Government led delegation to UAE to attract foreign investments in India keeping in mind the new Scrappage Policy and Automated Testing Facilities. While in Dubai, we also got opportunity to visit Dubai Expo which was remarkably done. It was impressive to know that out of the three permanent structures, India's structure will be one of them!
With the continuing Russian Ukraine war & closure of China it seems that supply constrains will continue for some more time. With fuel prices & prices of all essential commodities rising we will also have to think out of the box to keep our businesses viable and profitable while continuing to serve our communities in best possible manner.
Thanking You,
Yours Sincerely
Vinkesh Gulati