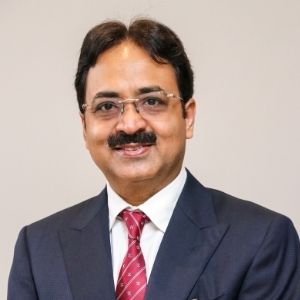 Message
Dear Friends,
With the unity and hard work of all of you, FADA has been conquering newer grounds. I am happy to share that at the recently concluded Indian Brand & Leadership Conclave organised at Hotel ITC Sheraton, your President was awarded with the Leader of Hope Award 2022. This is not where it ends as your CEO, Mr Saharsh Damani, was also awarded with India's Top Minds 2022. It was a momentous moment as efforts put in by all of us are being acknowledged & rewarded at various forums. The awards were handed over by Mr Kabir Bedi, International Actor & Mr Vinit Goenka National Spokesperson BJP.
These awards though an encouragement also warns us to continue working hard and keep raising the bar higher so that we continue to promote and protect Auto Retail in India.
Towards the end of April, we successfully organised FADA's 1st Two Wheeler Annual Conclave in Delhi under the able leadership of FADA Delhi State Chairperson Ms Garima Mishra. We had good representations from the Transport Departments of Delhi and UP. Hon'ble Transport Minister of Delhi Shri Kailash Gehlot along with Principal Secretary & Commissioner Shri Ashish Kundra and Transport Commissioner of UP, Shri Dheeraj Sahu shared their vision for Road Transport. They also shared their views on how Dealers can work towards Road Safety campaigns. We duly shared with them the concerns of the dealer fraternity and what was required to help in easing of doing business. Apart from this, there were fruitful panel discussions on Challenges and Opportunities in the 2W space for the dealers where multiple 2W OEMs took part.
Under Rajasthan State Chairperson, Mr. Sharvik Shah's leadership, our interactions with Rajasthan Transport Authority is bearing results as a sleuth of circulars has been released by the state in regards to Trade Certificate & Registration of fully built vehicles. Some of the important points include:
1. Trade Certificate issued will be valid for the whole state and not be restricted to region or city;
2. No TRC required for intra state vehicle registration.
This shows that the concerns raised at Vyapar Rajasthan were not only heard but acted upon. This therefore, becomes even more imperative upon us to strictly adhere to the changes and work with the state machinery hand in hand for further promoting ease of doing business.
To make the dealer community in Rajasthan aware of the new changes with regards to registration of vehicles as introduced by the Rajasthan transport Department a webinar was organised at the behest of Mr Sharvik Shah, Chairperson FADA Rajasthan & Mr Sai Giridhar, Treasurer FADA. Mr Hans Kumar, Consultant FADA on CMV Rules clarified the various provisions of the new changes and also answered to the queries raised. ~250 Dealer Principals from across Rajasthan attended the Webinar and gained from the interactions.
I am also happy to share that due to FADA's persistent follow-up, MoRTH has published a draft notification regarding amendments in certain provisions of the CMVR pertaining to Trade Certificate which include the following:
1. Requirement for a Trade Certificate only in case of vehicles which are neither registered nor temporarily registered;
2. Application & renewal of Trade certificate to be made online;
3. Validity of Trade Certificate to be made for 5 years
Once the final rules kick in, it will help in promoting ease of doing business. Currently, we are compiling suggestions from the dealer community on this draft notifications which will be sent to MoRTH for consideration in next few days.
Seeing all the positive impact such interactions are having I sincerely urge you please be in touch with your State Chairpersons & Regional Directors & voice your interest for holding Vyapar or any such events in your State which can help in promoting ease of doing business. Each State Chapter has been provided with the budget to hold events or webinars for the benefit of dealer community. Let's stand together and stride forward in unison for the benefit of our community.
Going forward FADA will be initiating programs under FADA's Mentorship Program which shall be announced shortly.
Friends, FADA is adding another leaf in its book by initiating 1st Finance & Insurance Summit at Hotel Sahara Star, Mumbai on June 2, 2022. This annual summit aims to be a premier industry event that will bring together, the best and brightest minds from Banking & Insurance domain. The agenda will cover crucial industry topics, such as increased cost of funds, revised MISP guidelines, rising interest rates, and much more. The objective of the summit is to bring together industry leaders at one platform to explore future trends and deliberate how Vehicle Finance & Insurance businesses can be re-shaped during the challenging times and give us more earning opportunities.
The programme will involve participation from various stakeholders, such as Bankers, NBFCs, Insurance Companies, Insurance Broking Companies, Automobile OEMs, Economists, Analysts, Govt. Officials, etc. With an A-list speaker faculty, the Finance & Insurance Summit will provide necessary insights and strategies to manoeuvre in the year ahead and also provide participants with an opportunity to learn and network with the who's who in auto finance & insurance. This is the first effort towards this deliberation, so request not to miss the opportunity.
Dovetailed with the Summit will be the Gala Award Presentation ceremony for FADA's Dealerships Excellence Awards 2021. The awards will seek to identify India's Top Performing Auto Dealers. FADA Awards will be given away to the Top 3 finalist for each category (2W: Mainstream & Luxury; 3W; Commercial Vehicle; and 4W: Mainstream & Luxury). Additionally, Dealers will be awarded for initiatives taken in Environment Protection, Combating Covid 19 Pandemic and on CSR activities/initiatives.
I hence request you all to register yourself for the Summit and gain from the deliberations and be there to receive & cheer for the winners of the FADA Dealership Excellence Awards 2021.
Further, we will be soon coming out with the 2nd edition of Dealership Satisfaction Study, for which, details will be shared soon. Like last year, I request you all to participate in high numbers as the Survey is "For The Dealers, By The Dealers & From The Dealers.
To recognise and encourage women entrepreneurs in Auto Retail Business to come to the forefront, FADA has launched a new initiative "Women in FADA". The purpose of the initiative is to encourage women leadership in various auto retail verticals to come to forefront and join FADA mainstream and share their views & best practises & further strengthen FADA. I therefore, request all women entrepreneurs in auto retail business to register themselves immediately. In case you do not have the registration link, please send a mail to
fada@fada.in
As a biennial process, we shall be announcing State Elections for the post of State Chairpersons of all FADA Chapters. All members will have the opportunity to nominate themselves or their member dealer friends. Therefore, those dealers who are yet not FADA members, are requested to please take membership and be part of this democratic process of installing the state leadership team. Only members will have voting rights to choose their State FADA Leader.
Further, after much work, the draft Model Dealer Agreement is now ready and we shall be rolling it out soon for which further details will be shared shortly. All of you are hence requested to kindly discuss the same with your OEMs so that we can get it implemented for the benefit of our trade as this Agreement is in its truest sense a balanced agreement giving equal importance to OEMs as well as their first customers, the Dealers.
Meanwhile, continuing our work on Auto Dealers Protection Act, we recently met Smt. Anupriya Patel, Minister for State, Commerce & Industry, Ministry, Govt. of India and appraised her about the pain of Auto Dealers and what can be done to iron out the same. I once again request all of you to fix meetings with your local MPs and MLAs and inform your State Chairperson to join you in the meeting for appraising them on the need for this Act. In case, if you need any help from the Secretariat, please feel free to write to our CEO Mr Saharsh Damani at
saharsh@fada.in
or directly to me at
president@fada.in
I once again request you to write to me regarding your suggestions/ inputs on initiatives which FADA should take for the benefit of its members.
Thanking you,
Vinkesh Gulati
President