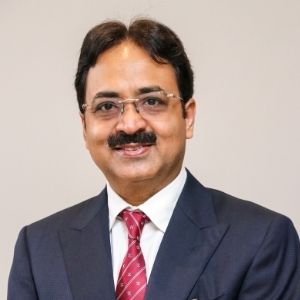 Message
A study By the Dealers, For the Dealers & From the Dealers
Dear Friends,
I am happy to announce that the 2nd edition of the Dealer Satisfaction Study in association with PremonAsia is now LIVE! By the time this edition of the Journal reaches you, I trust many of you would have already taken the survey. Those Dealer friends who have yet not taken part are requested to spare some time and give your inputs. Dealer friends are also requested to kindly encourage their co-dealers to also take the survey with a determination that no one is left behind. As earlier, the study continues to aims and provide adequate representation from every quarter, cutting across all categories of Dealers with a good demographic mix coupled with urban and rural balance.
The major idea behind this study is not just to examine the drivers of a successful OEM-Dealer business partnership, but to go deeper in exploring how the future of automotive retail business is likely to evolve in this post-COVID world.
To help in making this a thorough study, your participation is extremely important. This will help us in our analyses and suggest new lines of approach to the corpus data. Let me once again assure you that your individual inputs will remain extremely confidential. This study gains more importance as it has been coined By the Dealers, For the Dealers & is From the Dealers. In case you require any support with regard to the link or have any questions regarding the Study, please drop a mail to
dss@fada.in
or to me personally at
president@fada.in
.
One of my mission saw light of day on June 11, 2022 at New Delhi when GenX had their first meeting. More than 35 GenX members participated. The meeting went off well and many programs & affinity groups for taking the vertical forward have been decided. We are also in process of curating a 2 day course in partnership with Yes Bank which in the month of July at Mumbai. As part of FADA Academy we are also in process of partnering with Narsee Monjee to launch a long term course for GenX covering Family Business Management.
I feel delighted to inform you during the month, your President was awarded with the Outstanding Leader of the year 2022, in Automotive Sector by Outlook Business. I sincerely thank each one of you for always supporting me in all the initiatives FADA has been undertaking. It is you and your good work that is being appreciated!
I will like to add here that due to diligence and perseverance FADA has shown time and again in addressing dealer concern & having dialogue with senior officials in the ministries (both at the centre & state), Ministries are now approaching FADA to inform on their behalf to manufacturers or Banks & financial institutions regarding the changes being initiated in the systems. Not only this, departments are seeking for FADA's opinion before any major policy decision impacting vehicle registration is being taken.
Further, the retail figures that FADA releases every month are awaited for not only within the automobile industry but by Ministries, RBI etc & in many of their projections FADA data is being used. We really need to acknowledge this recognition but here I will like to add that with huge recognition comes huge responsibility. Therefore, please help your association to make our commentary more robust by taking part in the monthly retail sentiment survey which we do between 1-4th of the month.
I also request my friends to follow the rules as laid down in CMV Rules 1989 while making vehicle registration & on no account have any reasons to repent later. An error on part of one will have an adverse impact on the image of the community at large, therefore please be careful. With great efforts we have built this trust. Together, let's continue to move ahead with integrity & comradeship. Just reiterating again, the new CMV Rules clearly states that no vehicle shall ply on road without affixing HSRP.
In the last edition, I had mentioned regarding FADA's first Finance & Insurance Summit to be held in the financial capital of the country, Mumbai at Hotel Sahara Star. The gala summit was large on all accounts, be it the participation – wherein over 320 auto retailers and delegates representatives from Maharashtra & rest of India participated; and in terms of Sessions & Deliberations. Finance and Insurance Industry stalwarts were brought on one platform & they discussed the ongoing opportunities and challenges in the Indian Automobile. The leadership not only shared their views & vision for the sector but also urged industry to initiate some of the best practices for a better future. This event would not have seen light of the day if our FADA Maharashtra Chairperson Mr Amar J Sheth would not have dedicated himself for running the show. Hence a special mention for him and his entire Dealership staff for managing the show as well as logistics.
Apart from the Inaugural Session, there were 3 panel discussions viz., Leveraging Opportunities in Finance, Unlocking the Auto Dealership Value, and Insuring the Future.
I would like to thank all our speakers who took part including Dr Ashish Kumar Singh, IAS, Addl. Chief Secretary (Transport & Ports), Govt of Maharashtra, Mr B Ganesh Kumar, Founder & CEO Kuwy Technology Service; Mr Rajan Pental, Sr. Group President & Global Head - Retail Banking Yes Bank; Mr Ramesh Iyer, Chairman, FIDC & MD, Mahindra Finance, Mr Ajay Raghuvanshi, Head Sales - India Region, Skoda Auto India; Mr Eric Vas, President (Urbanite Business), Bajaj Auto; Mr Mahavir Agrawal, Head - Credit Risk (Retail & SME), Yes Bank; Mr Vikas Pandey, EVP & Business Head - Auto & Gold Loans, HDFC Bank, Mr Pankaj Jaju, Founder & CEO, Metta Capital Advisors LLP; Mr Sanjay Thakker, Chairman & Founder of Group Landmark; Mr Anand Singhi, Chief Distribution Officer, Reliance General Insurance; Mr Gunasekhar Boga, ED, IFFCO TOKIO General Insurance; Mr Jagjeet Siddhu, Sr EVP & Head, Multi-Channel Distribution, Kotak Mahindra General Insurance; and Mr Parthanil Ghosh, President - Motor Business, HDFC Ergo General Insurance.
The Insurance & Finance summit was followed by the FADA's Dealership Excellence Awards presentation ceremony. FADA Awards are known for their neutrality and transparency & in this we were supported by PremonAsia our able 'Knowledge Partner.
The presentation ceremony was graced by Dr Avinash Dhakane, Transport Commissioner, Government of Maharashtra and Dr Pawan Goenka, Chairperson for INSPACe - Dept of Space, Government of India as our Guests of Honour; and Ms Mugdha Veira Godse, Indian actor & Model as our Special Guest.
Both Dr Dhakane & Dr Goenka shared their incisive view & insights with the august gathering. In front of Dr Dhakane, Mr Amar J Sheth, Chairperson Maharashtra made the announcement for donation of 2,100 helmets to Maharashtra State Transport department in memory of Mr Paresh Shah, FADA Two Wheeler State Director for Maharashtra Chapter to promote road safety, an initiative very close to Mr Shah's heart.
FADA Awards were given away to the Top 3 finalist for 2W: Mainstream & Luxury; 3W; Commercial Vehicle; and 4W: Mainstream & Luxury. Additionally, Dealers were recognised & awarded for initiatives taken in Combating Covid 19 Pandemic and on CSR activities/ initiative.
To help us finalise the 18 Winners, our Grand Jury comprised of Mr B Ganesh Kumar, CEO & Founder, Kuwy Technology Service; Ms Swati Khandelwal, Executive Editor, Zee Business; Mr Hormazd Sorabjee, Editor, Autocar India; Mr Arun Malhotra, Industry Veteran & Former MD, Nissan India and Mr Dilip Chenoy, Former Secretary General, FICCI.
I also offer my gratitude to Kuwy, our Title Partner; Yes Bank our Platinum Partner; and HDFC Ergo & Kotak Mahindra Prime our Silver Partners, without whose support & cooperation it would have been difficult to organise this event at such a scale.
Very soon we shall be embarking upon holding the next editions of our State event – Vyapar at UP, Kerala, MP & Karnataka in coming months. But before this, some very important forthcoming events of the Federation include: FADA's 58th AGM on August 24, 2022 at Raipur, Chhattisgarh and 4th Auto Retail Conclave on September 13, 2022 with DSS Awards 2022 at New Delhi. I request you to please block your dairies for these important events. The preparations for the same are going on & program details are being worked upon which shall also be shared in due course as they firm up.
I look forward to seeing your participation in all FADA initiatives & Events in large numbers.
Please feel free to write to me regarding your feedback on FADA's initiatives & also please feel free to share your suggestions at
president@fada.in
Thanking you,
Vinkesh Gulati
President - FADA