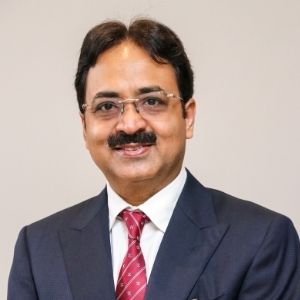 Message
DSS Survey 2022 closes soon on August 15, 2022
By the time you have this edition of Journal in your hand, the election process for the post of State Chairperson would be in full swing. All members of FADA can nominate themselves for the post or someone whom they feel will take FADA initiatives further in strengthening the Voice of the Dealer.

I also take this opportunity to express my deep gratitude & sincere thanks to all the outgoing State Chapter members for their splendid contribution in taking FADA to the remotest corners of their region & also in addressing the concerns of the community at proper forums. This has brought about much relief in ease of doing business in day to day operations.

FADA's 58th Annual General Meeting will be held on August 24, 2022 at Mayfair Resorts, Raipur, Chhattisgarh- the home state of the incoming President Mr Manish Raj Singhania. We are all in the midst of the preparations for the AGM which will see Change of Guard at the helm of FADA with the 36th President of the Federation taking over. I cordially invite all of you to be present in person. Chhattisgarh Chief Minister Shri Bhupesh Bhagel along with Transport Minister Shri Mohammed Akbar will grace the event. We will also have Padmashree Dr Arunima Sinha, first women amputee to climb Mount Everest as our motivational speaker. All in all, it will be a grand affair and hence you should not miss attending the AGM.

I am also happy to share that Women in FADA vertical will have its first physical meeting on a day prior to AGM in Raipur and at the same venue. Ms Garima Misra, State Chairperson Delhi is heading this initiative and is burning the mid-night oil in encouraging women entrepreneurs in auto retail to come forward and join this movement. To this extent the meeting will aim to understand the challenges, the mindset, reasons which deter women being an intrinsic part of the industry face. The meeting plans to brainstorm on these very reasons and come up with solutions and strategies to have more participation from women in both FADA and the auto industry. Hence, I request you to please motivate women in your families who are active in Auto Dealership business to join this vertical and further strengthen FADA.

Friends, on 13th September 2022 FADA shall be holding the 4th edition on Auto Retail Conclave on the theme: Success through Synergy at Hotel ITC Maurya, New Delhi. This again is an important event in our calendar as the Conclave will deliberate upon Dealer centric issues with our Principals. We are still in the midst of preparation of the program and the details will be shared in due course.

In the evening, we shall be hosting Dealer Satisfaction Survey'22 Awards where we will be recognizing OEMs on basis of their DSS'22 rankings. Since on the subject of DSS'22, the Survey is live and will close on August 15, 2022. I will first like to thank all Dealer friends who have taken part and request all those who are still waiting at the fence, to kindly let your voices be heard. As the inputs provided by you will help us in coming out with qualitative report & help to close the gaps in OEM- Dealer relationships. Dealer friends who represent multiple dealer codes as well as brands are requested to take the survey individually for all. Please remember that this survey is By the Dealers, For the Dealers & From the Dealers- hence please participate in large numbers for the benefit of the Auto Retail community.

Continuing our work on sensitising bureaucrats on the importance of Auto Dealers Protection Act, we met Mr Amitabh Kant, CEO, Niti Aayog who was shocked to hear the grave power imbalance hampering Auto Dealers and said that for EV and Hydrogen to be a success in future, Auto Dealers will play a pivotal role. He added that his team will do a thorough study of International laws and Indian Agreements and take necessary action on priority. In this, I offer my sincere thanks to Mr Sanjay Passi our Dealer friend from Delhi who helped coordinate this important meeting. Though Mr Iyer has now taken over from Mr Kant as CEO, Niti Aayog, we shall be meeting him soon to appraise him on the matter as well.

FADA also took part in the meeting Chaired by Ms Nidhi Khare, Additional Secretary, Ministry of Consumer Affairs on Committee for the statutory status of Right to Repair under the legislative framework of the Consumer Protection Act 2019. Infact the Additional Secretary had voiced FADA's concerns regarding the plight of the customers in getting their vehicle serviced when the OEMs suddenly decide to exit the country closing their shop. She also mentioned about the hassles which a Dealer faces in such a situation. In fact we had met her earlier with regard to Auto Dealer Protection Act and explained to her about how Dealers without any fault of theirs get caught up in consumer courts in the event of OEMs sudden exit.

As next steps, the Consumer Affairs Ministry is creating Industry specific sub-committees to understand in depth the concerns of the consumers. We have requested that for Automobile Industry, FADA should also be included as a member. Detailed Auto Retail facts are being provided to protect Dealer's interest.

We have also been in constant touch with the Ministry of Road Transport & Highways for uniform implementation of the faceless & paperless registration of vehicles at dealer point as has been notified by the ministry under the amended CMV Act, 1988. I am happy to share that the ministry is in the midst of providing directives to NIC, MoRTH in this regard to not to customise E Vahan portal at the request of the States without prior approval from MoRTH. Once this happens, it will truly help in promoting ease of doing business & promote customer delight in purchase & registration of their vehicles.

Regarding Pre-owned Vehicle's online sale & registration, FADA had made a strong representation to MoRTH. The ministry has now come out with a draft for regularising the process online, through e-vahan portal. The ministry has also asked us to give our comments. We are studying the draft and will reply in due course of time so that the draft can be converted into a law.

FADA State Chapters have been working closely with State Transport Department in addressing the concerns of the industry. FADA Assam State Chapter under the leadership of Shri Amit Kumar Sarawgi organised a meeting with the Transport Commissioner Sri Adil Khan & office bearers of the commissioner office. Many issues related to the smoothening of work at the TC level were discussed along with special mention to the EV policy, Scrappage policy of the Government of Assam, and implementation of online vehicle registration at dealers point. The meeting was extremely positive as both the State Chapter as well as the Government are planning to hold such meetings at regular intervals.

Dialogues forge the way forward and meetings synergies brotherhood & transparency. For this reason, FADA wants each of its State Chapters to hoist events which promotes such interactions & deliberations. Vyapar Events will soon be held across states. I hence request all our State Chairpersons & Regional Directors to firm the event calendar for their states.

Once again, please feel free to share your suggestions with me at president@fada.in so that we can work together towards a better and more informed Auto Retail in India.

Warm Regards,

Vinkesh Gulati
President FADA