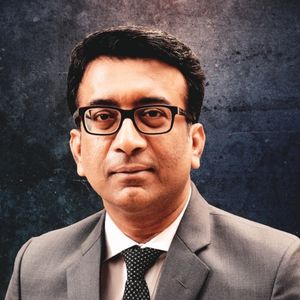 Message
Dear Friends,
Deepawali, the festival of lights has just gone by and I take this opportunity to wish you, your family and entire Dealership community every happiness, including good health and prosperity. This year festivities were being celebrated in a normal way after almost 3 years. The same has also brought much required cheer to the auto retail industry with all the segments doing well. I hope that this continues beyond the festive season as well.
To report this buoyancy in the auto market, FADA for the first time came out with a press release on auto retails during the Navratri festival. This was a first of its kind initiative and was much required to bring cheers to the sector.
To ensure Dealers are able to service customers better and have well trained teams for their different verticals, we at FADA held discussion with Mr Arindam Lahri, CEO, ASDC. Post our meeting, ASDC has shared with FADA: a) state-wise list of training centres along with contact person details for benefit of all our members to source ASDC certified service technicians & personnel for showroom jobs; b) ASDC would also hand hold dealerships in understanding the process in becoming ASDC certified manpower centres. This will not only help solving the attrition problem a dealership is always sieged with but also help the entire community with well-trained manpower.
I am happy to share that for the first time FADA President was invited to CII's National Council Meeting held at Jaipur, Rajasthan and post that to dinner hosted by the Hon'ble Chief Minister of Rajasthan, Shri Ashok Gehlot ji at his residence. I had an opportunity to interact with him very closely. During our interaction I requested him to create Auto Zones across the state so that Auto Retail can flourish in a much bigger sense in the state.
Following the CII Meeting, as President, I also was invited to the FICCI's Executive Committee Meeting at New Delhi. Shri Piyush Goyal, Hon'ble Minister of Commerce & Industry shared his incisive views on India's vision for the next 25 years.
Friends, as you all know we had launched the Model Dealer Agreement during the 4th Auto Retail Conclave held at New Delhi. As a next step, we first wrote to all OEMs informing them about this launch. We also shared a copy of MDA with all of them. Post this we have now started meeting them one by one so that we impress upon them the clauses in the Model Agreement and if implemented, how it will benefit both, the OEMs as well as the Dealers in the long term.
I am happy to share that the meetings till now has been positive & OEMs were really supportive & assured us that after due diligence from their legal team they will see how clauses of MDA can be incorporated in the dealer agreements. In the first phase, we have met SIAM President Mr Vinod Aggarwal and also in his capacity as VECV MD & CEO; Mr Shashank Srivastava, Senior Executive Director (Marketing & Sales), Maruti Suzuki; Mr Rajeev Chaba, President and Managing Director, MG Motor India; Mr Hardeep Brar, Vice President & Head of Marketing & Sales at Kia India and Mr Sudhir Malhotra, VP - Sales & Marketing & Mr Gagan Deep Singh, Head - Network Development, Renault India. Going forward we shall be holding meetings in a synchronised manner with other OEMs as well.
Friends, parallelly we should continue to work towards making Auto Dealers Protection Act see the light & this will only be possible if we continue to hold meetings & dialogue with MP's / MLA's/ bureaucrats in every region of the country to impress upon them the need for this act. I therefore request all of you to please help in fixing meetings & I assure you that FADA will provide you with all the support required in this regard. You can get in touch with me at president@fada.in or our CEO Mr. Saharsh Damani at saharsh@fada.in to take this forward.
Auto Industry is changing and with every change, we the Dealers have to also adopt newer ways of doing business. We also need to re-learn how to manage things efficiently and how can we improve further as a Leader. Towards this cause and under the Chairmanship of Mr. Vinkesh Gulati who is heading both Academy & Research along with support from our Past President, Mr. John K Paul and Governing Council member Dr M P Shyam, FADA Academy has launched its maiden course on Leadership & Management for Entrepreneurs. A webinar was held in this regard where details of the course was shared. We will begin the first batch of 25 on 14th November'22. Registration for the same is currently on. All interested Dealers are hence requested to join the same as soon as possible as seats are limited!
Lots of effort have gone in curating this program & this 1st course will be one of its kind for auto retail community in India. Do stay tuned as going forward, we will be launching other programs of high interest to all Dealer friends under FADA Academy!
Friends, our flagship biannual event, Auto Summit will be held on January 13, 2023 at Hotel Taj Palace, New Delhi. The registration for the same is live. All those who register themselves for the Auto Summit 2023, will be provided with complimentary pass to visit the Auto Expo on January 12, 2023. FADA has worked with SIAM to hold Dealer's Day on January 12, 2023 i.e. a day exclusively for Auto Dealers to visit the Auto Expo & interact with their OEM's on one-on-one basis. FADA will be having a much larger Lounge for Dealer Community at the Expo grounds where Dealers can come & network, take a break, chit-chat with co-dealers, get refreshed with lip smacking snacks and get re-charged to explore the Expo further. FADA has also tied with few hotels for accommodation at competitive rates which are valid for bookings made till November 15, 2022. Therefore, please register, if not done yet and also inform regarding your hotel accommodation to the Secretariat at the earliest. You can reach us at fada@fada.in for further information.
I am also happy to share that I along with Mr. Vinkesh Gulati, Chairman – FADA Academy & Research have been invited & will be participating at the Londan EV show as speakers which will be held in November'22 at London. We will be presenting India's perspective in EV – Present & Future. It's an event which aims to connect the entire global EV value chain, from start-ups to investors to governments and OEMs and showcases the latest solutions in the ever-evolving market. Participating & deliberating with global experts is indeed a great honour which your Federation has been bestowed with. FADA's contribution for betterment of the auto retail community is being recognised & appreciated both within the country & Internationally as well.
As in the past, FADA will be taking a delegation to NADA Convention 2023 which is being held in Dallas, USA from January 26, 2023 to January 29, 2023. The same will be led by our Secretary, Mr. Sai Giridhar. Friends, the importance of attending the NADA Convention is that auto retail industry in US is ahead of India by 4-5 years and hence what is showcased at the convention is the future of automotive - the latest dealership strategies and emerging industry trends as well as the legal and regulatory updates which we all need to know. Keeping abreast of changes helps us in day to day management of our businesses efficiently and profitably and most importantly, keeps us ahead of the curve.
This time the Convention will be large both in terms of attendees & sessions since due to Covid restrictions in last 2 years many could not participate. For more details on the convention, you can get in touch with Ms Indira Menon at indira@fada.in.
Friends, I thank you all in supporting your Federation & request you to continue to do so going forward. Please write to me regarding your suggestions/ inputs/ concerns & I assure you that we will take utmost action in terms of acting upon it.
Wishing all of you once again a Very Happy Deepawali!!
Happy Selling & Please take care.
Warm Regards,
Manish Raj Singhania
President