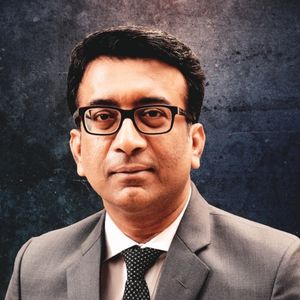 Message
Dear Friends,
Post Deepawali, your Federation has been buzzing with activities starting with holding the Federation's 308th Governing Council Meeting at New Delhi on November 5, 2022. It was my first full-fledged meeting after assuming office as President FADA. It felt good to interact with Governing Council Members in person and get an understanding of the on-ground situation of issues which Dealers have to deal in their states. It was a fruitful meeting with many important decisions taken & you would soon get to know once things begin to roll out.
There are many celebrations like Fathers/Mothers/Friendship Days but there is nothing called as Auto Dealer's Day. It was hence felt to year mark a day for the same and there was no better day to celebrate it then the day on which FADA was founded. Hence going forward, 19th September will be celebrated as Auto Dealer's Day across the country. A daylong event should be planned by dealerships for engaging with their Teams, Customers and the Government. A common minimum program is being worked out & in case if you have any suggestions, please feel free to write to me on how to celebrate this day.
With Covid now behind us, we have once again started state wide conferences a.k.a Vyapar. The 13th edition on Vyapar was organised in Bhopal, Madhya Pradesh on the theme Parivartan Ki Goonj at Jehan Numa Palace on November 11, 2022. The event was really grand in all aspects & was first of its kind in Madhya Pradesh by Auto Dealer community. Around 200 Dealer Principals along with their CEO's attended the event. It was interesting to see many women Dealer Principals also graced the occasion. Though, the Hon'ble Transport Minister- Mr Govind Rajput ji was scheduled to grace the occasion but due to last minute official engagement he was unable to join us. We are extremely grateful to Hon'ble Mayor of Bhopal, Mrs Malti Rai who at a very short notice accepted our invitation & graced the event as Chief Guest. She also happens to be the first lady mayor of Bhopal.
I would like to thank Mr Sanjay Kumar Jha, Transport Commissioner, Madhya Pradesh who participated in Fire side chat with our MP State Chairperson Mr. Ashish Pande and answered all the questions which were asked to him. I would also like to thank Ms Richie Gupta, Head- National Project Implementation, ASDC for sharing with the audience on how Dealers could leverage ASDCs platform to get skilled manpower. I will also thank Mr Ashneer Grover, Former MD & Co-Founder, Bharat Pe who graced the occasion & shared their incisive views with the august gathering.
This event would not have been possible without our Partners- Iffco Tokio; AU Small Finance Bank; SBI; Car Dekho; IDFC; IOCL; Liberty Insurance; Om Auto & Sons; Sparecare Solutions; Sunglobe Kia; 3M & PPG Asian Paints and I thank all of them from the bottom of my heart.
I also take this opportunity to thank FADA Madhya Pradesh Chapter Members headed by State Chairperson, Mr Ashish Pande to have worked in great detail to organise a seamless event & for his warmth & hospitality extended to all the guests.
Such events always help taking FADA to every nook & corner of the country, bring the dealer community closer with exchange of ideas & best practices. We are planning similar Vyapar events in other states in times to come.

Taking up the issue of CMVR with MoRTH, Mr Piyush Jain, Director MoRTH had called a meeting with testing agencies & NIC in which SIAM & FADA had participated. FADA was represented by Mr Sai Giridhar , Secretary along with Mrs Indira Menon from the Secretariat. Two critical points which were raised are:

1. Trade Certificate: It was decided that Dealership Authorisation Number in Form 16A to be taken as it will be unique & the entry for address in Form 16A will be construed as registered office.
2. Regarding slow progress of HSRP affixation in Madhya Pradesh: FADA mentioned that since Vahan was implemented recently in the state, Dealers were still getting well versed with it. It was hence requested that SIAM along with NIC should work on this & take up the matter with the OEMs for faster affixation of HSRP.
Some of the State Chapters also initiated activities during the month for the benefit of the Dealer community. FADA Chhattisgarh met Transport Commissioner Mr Dipanshu Kabra and requested him for the following:
1. To abolish rule of new model approval at state level
2. Issue related to 1% road tax increase in Aug 2022, retrospectively
3. To start BH series registration in CG
4. Implementation of new Trade Certificate rules in CG
5. Provide time to financers to renew their trade and in the meantime allow registration of the finance vehicle
6. Request for amendments in trade tax and trade fees rules
7. One Trade certificate for all branches under one RTO.
Mr. Kabra gave a very patient hearing & assured that he will study all concerns and try to resolve them at the earliest. However, he once again stressed on the fact that Dealers should deliver vehicles only after fixing HSRP.
FADA Odisha along with Jeypore police organised a road safety awareness rally where in employees of dealerships in Jeypore town participated in the initiative.

Such meetings are important & I urge all State Chapter leaders to hold interactions in each & every district of your State. This will not only help in enrolling more Dealers under FADA but will also help us understand their concerns & update them about initiatives which FADA is taking.

I am happy to share that the first program of FADA Academy on Leadership & Management for Entrepreneurs was successfully launched on November 13, 2022 with introduction dinner at The Lalit, New Delhi. This was followed by in person classes for next 3 days. The first batch saw participation of 16 Dealer Principals from all across the country with multiple internal & external speakers sharing their experiences. This is a 16-week course. The feedback from the Dealer Principals have been very encouraging as of now. It hence motivates us to initiate more such courses in times to come.

During the month there were 2 critical conferences in Delhi where I took part as a speaker. These conferences were organised by Zee Media and Financial Express. The conferences not only act as a platform to make Auto Dealer's voice heard but also helps in networking with other Key Stakeholders of the Auto Industry. Apart from this, IIM – Kozhikode organised a special virtual talk where I was invited as a speaker.
Friends, at the cost of repetition, please get in touch with your local MP's / MLA's for sensitizing them regarding the need for having Auto Dealer Protection Act (ADPA) in place at the earliest. You can either meet them locally or let us know if a meeting can be fixed up in Delhi during the upcoming winter season of parliament. It will not only help us in letting them know about our sector but will also help in building a stronger case for implementation of this very important act.
Coming to Model Dealer Agreement, during the month, we met with Mr. Kunal Behl, VP - Honda Cars, Mr. Yogesh Mathur, Operating Head – Sales & Marketing at HMSI, Mr Jyoti Malhotra, Managing Director - Volvo Car India and Mr Veejay Ram Nakra, CEO - Automotive Division, M&M and discussed in detail how both the Dealers as well as the OEM will benefit by adopting the Model Dealer Agreement. All these meetings were extremely positive as all OEMs are getting the same vetted by their legal departments for next steps. I am sure that the hard work done by all of us will definitely show light of the day in times to come.
Friends, the preparation for FADA's mega event- 12th Auto Summit is going on full throttle. While we at FADA are getting the program & other arrangements finalised, I request you to register yourselves in large numbers before November 30, 2022 & avail of the early bird registration benefit of complementary registration. Also, to accommodate a larger crowd, we have booked the best venue in Delhi – Taj Palace. 12th Auto Summit will witness the largest gathering of Auto Dealers on 13th January'23.
All the Dealers who register for Auto Summit will be provided with complimentary passes to visit Auto Expo on January 12, 2023 which is being kept specially for Dealers and Media. This time we are planning for a much larger FADA Lounge (2x in size compared to last expo) at the Expo where dealers can come, network with co-dealers, relax and enjoy some light bites.
Before I pen off, I will once again request you to part take in the monthly retail survey carried out by your Federation. The Survey is very important as it helps us in gauging the pulse of the market at the ground level.
Therefore, let's keep doing our bit to make the Federation stronger thus strengthening the Voice of the Dealer.
Thanking You & With Warm Regards,
Manish Raj Singhania
President - FADA