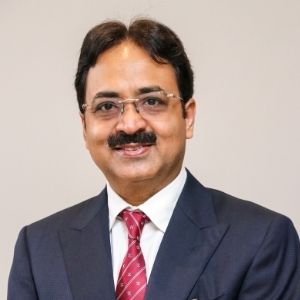 Message
Dear Friends,
I hope that all of you had a Safe and Great Diwali! While Auto Sales had tanked during Covid Lockdown, I am sure that most of us have finally seen good retails during the current festivities.
It gives me great satisfaction to announce that after FADA's continuous follow-up since last 2 years, Auto Dealer will now finally come under the ambit of MSME! Udyam (MSME) Registration for Auto Dealers (NIC Code: 45) has now  been enabled and shows wholesale and retail trade and repair of  motor vehicles and motorcycles. Dealers who have not registered as MSME should use this opportunity and register themselves to get all the MSME benefits.
This was truly a great Diwali Gift which our Nation's most Dynamic & Progressive Minister, Shri Nitin Gadkari ji gave to us. Thank you Gadkari ji! I will also like to thank Shri Rajgopal Sharma, PS to the Minister who helped us see light of the day.
I will like to put on record the hard work of our Immediate Past President, Mr Ashish Harsharaj Kale, under whom we took this initiative. FADA Secretariat played a vital role and continued its push to get this status for all of us.  
I request all of you to attend the Special Interactive Session organised by your Federation with Shri Nitin Gadkari ji who will be addressing retail industry's concerns with regard to MSME and MoRTH on 28th November 2020. This again is happening for the first time in FADA's history that a Minister is addressing the industry to understand the concerns directly. This shows the importance which Auto Retail industry is gaining in the eyes of the Government. 
Government of India has announced Production Linked Incentive (PLI) Scheme and has made Indian Automobile Industry the biggest beneficiary by awarding Rs. 55,042 crores outlay over the next five-year period. Department of Heavy Industries is currently working on the modalities of the scheme for Auto Industry.
The Automobile Industry is a major economic contributor in India and the PLI Scheme will make the Indian Automotive Industry more competitive and will enhance globalization of the Industry. This will also improve export and will make the production better in terms of economies of scale.
With increasing Auto Production and the Government giving incentives, I am sure that our Principals will trickle down the benefits to the end customers. This will therefore help in demand generation and help us in reviving the economy thus making us reach our Prime Minister's vision of US$ 5 Trillion economy.
You are very well aware that Authorised Automobile Dealerships fall under the category of Orange Zone which means that each unit needs to go thru the process of taking permissions from the local pollution department for consent to establish and consent to operate. Both these procedures are lengthy and time consuming, due to which establishing a new authorised service centre takes lot of time and effort. The norms which are laid down for the pollution department for the service centres are followed to the core at all authorised service centres may it be Effluent Treatment Plant (ETP), Water re-cycling plant or Norms for disposal of old batteries and scrap.
Since our units have been placed under Orange Zone category, Dealers face lot of harassment at the hands of local authorities and shifting to Green Zone will save all the hardships which we are currently facing. You will be happy to note that FADA is starting to work on getting Auto Workshops & Service centres shifted from Orange Zone to Green Zone. If successful, this will act as a real 'Ease Of Business' for all of us!  
Reiterating to FADA activities, on October 29th 2020, FADA held its 299th Governing Council Meeting virtually where in around 40 Governing Council Members from all across the country attended. In the first of its kind, Mr Priyank Bharti, Joint Secretary, MoRTH graced the meeting and had a Q&A Session with Council Members. Many concerns on Type Approval issue, Automatic renewal of Trade Plates, Pending refund claims and many other state specific issues were raised.
Mr Bharti informed that probably by first week of January 2021, the CMVR rules will be notified for amended CMVR Act and this will automatically take care of most issues that were being raised. He added that efforts were on for making the entire procedure for vehicle registration IT enabled thus  promoting faceless & paperless interaction with RTO's. Post the meeting FADA shared with Mr Bharti a representation on concerns which he said would be working on.
Rajasthan has been following faceless and paperless registration of vehicles at the dealership point seamlessly for many years now. I am happy to share that under the leadership of FADA Treasurer - Mr Sai Giridhar, the Secretariat had meetings with all State Chairpersons where they were encouraged to follow-up with their respective State Transport Departments and replicate the Rajasthan Model. Mr Sanskar Gupta, State Chairperson FADA Uttar Pradesh and Mr Pradeep Agarwal, State Chairperson FADA Odisha have been successful in getting the same implemented in their States. Kudos to both of them! I encourage all the other State Chairpersons to replicate this process in your States as this will act as a huge relief to the entire Dealer Community in day to day working with RTO's.
As I had mentioned earlier, it will be my endeavour to work earnestly for the implementation of the Franchisee Protection Act to protect the interest of the dealer community and customers, who put their confidence in the brand and the Franchisee. This will also help in job security amongst people employed with the retail industry. You will be happy to know that finally, work on this direction has begun from our end. I will keep updating you from time to time whenever an important milestone is achieved.
Since, promulgating a law takes time to provide immediate relief, we are working parallelly to get the Model Dealer Agreement drafted which dealer friends may use as a base document while entering into an agreement with OEMs going forward or at the time of renewal of the existing contract. We will share the draft as and when it is ready with all of you.
The learning from the sudden exits made by various OEM's is that it is in our own interest that we get both Franchisee Law & Model Dealer Agreement in place without further delay. I therefore, request you to come forward in case you have close proximities with influencers or if you yourself are in such a position which will prove beneficial in getting the Franchisee Law framed. You may reach out to me directly at president@fada.in  with your inputs and suggestions. 
While on this subject, I will like to mention that FADA is working closely with Harley Davidson (HD) dealers and has already organised a press conference highlighting their concerns. HD Dealers were unaware of this sudden exit as they came to know through Media, when HD filed SEC filing in US Stock Exchange. Dealers expressed that not only have they been left in lurch by Harley Davison's decision to restructure its India business with a distribution tie up with Hero MotoCorp Ltd but the compensation offered will not even help to pay a month's rent. The decision of the Company to discontinue with its popular models like the Street 750 had pushed their businesses into deep losses. Further, the Company had stopped supporting the dealers with providing spares and due to which they were unable to service their existing customers. FADA will be doing its best possible in finding an amicable resolution in HD dealer members matter.
As you are aware, many dealers have received Service tax notices on discounts and incentive issues. To handhold and educate dealers on this issue, FADA has begun conducting webinars across the country. Webinar for the states of J&K, Ladakh, HP, PB, RJ, UK, UP, DL and GJ have already been concluded. The webinar is being organised in partnership with Nitya Tax Associates. Around 175 Dealer Principals have already participated and gained from the Q&A they had with him. FADA members who approach Nitya Associates for handling their concerns will get special concessions. In case any dealer friend needs to get in touch with him, they can get in touch with the Secretariat at fada@fada.in  
India's retail borrowers are still to find their feet as seen from the failure of a large number of auto-debit transactions in October, underscoring growing stress in the banking system from the pandemic-induced turmoil, despite the six-month moratorium on loan repayment. According to the latest data on auto debit transactions on the National Automated Clearing House (NACH) platform, as much as 40.1% of auto debit transactions by volume in October have failed largely due to insufficient funds worsening from a bounce rate of 31.5% in February this year. This clearly shows the amount of stress in disposable income. With the festivities now over, Dealer friends are requested to keep any eye on their inventory levels so that there is no stress on their Balance Sheets.
There is a lot that we as an industry have to achieve and in this I request for your whole-hearted support and cooperation by way of giving your valuable time by partaking in FADA's initiatives, be it Monthly Retail Survey's that we conduct to understand the ground realities or the Webinars we conduct to educate to brace with the changing norms. Do engage with your Federation and also encourage your co-dealers to do the needful. As a first step, let's ask all our co-dealers to take FADA's life membership if they have not already! 
Please keep sharing your valuable feedback and suggestions which you want FADA to work upon. 
Happy Selling!
Warm Regards,
Vinkesh Gulati
President FADA