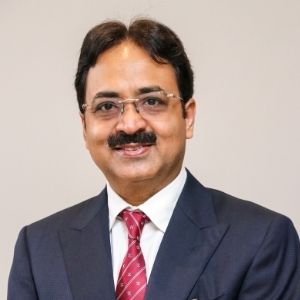 Message
Dear Friends,
For the entire world, 2020 was truly a challenging and disastrous year. As the Novel Coronavirus brought the global economy to a grinding halt, the Indian Automobile Industry was busy adapting and overcoming some truly unprecedented challenges.
We faced a tough transition to the government's BS-6 emission norms. It was truly commendable how the Dealer Community came together as one to get BS-4 vehicles registered before the due date. This year is finally getting over and it is now time to reflect and chart out our future course of action for the upcoming year.
We, as an industry, approached the Supreme Court and due to our commitment to our principles, we received a favourable decision for the auto retail community. Our unity exemplifies the spirit of "Many in body, but one in mind" and this thought will spread as we get more of our dealer friends under the FADA umbrella.
During November'20, respite came to dealers of Delhi as the apex court permitted the registration of BS-4 vehicles whose details had been uploaded onto 'E-Vahan' before April 1st, whose taxes were paid, and registration numbers were generated. This has been possible due to the all out support we got from the Ministry of Road Transport and Highways and for this, I express my sincere thanks and deepest gratitude to Hon'ble Minister Shri Nitin Gadkari Ji and Shri Priyank Bharti, the then Joint Secretary of MoRTH. FADA Delhi State Chairperson - Ms Garima Misra also played a pivotal role in this entire matter.
Another respite which came was Udayam (MSME) Registration for Auto Dealers (NIC Code:45) being finally enabled through the link:
https://udyamregistration.gov.in/Government-India/Ministry-MSME-registration.htm
. Kindly register, if not done already, as the Inclusion in MSME ambit would enable you to avail the benefits like Loans without Collateral, Eligibility for Industrial Promotion Subsidy, Protection against delayed payments and Lower fee for Credit rating to name a few as per Government Policies.
I am also happy to share that your Federation for the first time won the award for INDUSTRY ASSOCIATION OF THE YEAR 2020 by Glue Up, the leading all-in-one engagement management software company in its 4th Annual APAC Association Awards due to its contribution to the Auto Retail Industry in India. This would not have been possible without your invaluable support and the unwavering dedication of the Secretariat led by Mr Saharsh Damani.
FADA for the 1st time invited Shri Nitin Gadkari ji, Hon'ble Minister of MoRTH & MSME on November 28, 2020 for a virtual interaction with the Auto Dealers. It was a live session and over 1,500 dealer friends had joined. During my speech I had raised issues pertaining to Implementation of CMVR Act; Uniform Road Tax across country & implementation of NAPS under MSME. The Hon'ble Minister gave a patient hearing and replied to all questions patiently being asked by few of us. In his interaction, Gadkari ji said that it is his mission to make registration of vehicles both faceless & paperless. He also made us aware regarding some of the initiatives which his ministry was working upon:
a) To roll out Two Wheelers as taxi with electronic meter for making the last mile connectivity better;
b) Implementation of Broad gauge Metro having speed of 160 km/hr;
c) Technology centres being set-up in line with PM's vision of Atma Nirbhav Bharat
He requested that Auto Retail Industry should actively participate in some of these initiatives and should also support activities for making roads safer in India.
In November'19, under our Immediate Past President - Mr Ashish Harsharaj Kale, FADA had made a presentation in person before the Parliamentary Standing Committee for revival of growth in Auto Retail. I am happy to share that our key recommendations have been taken into account and incorporated in their recently released report under the Chairmanship of Mr K Keshav Rao. The same were, Franchisee Protection Act for Auto Dealers; FDI in Auto Retail; Introduction of One Nation – One Road Tax; Reduction of GST by 10%; GST on Pre-owned vehicles to be reduced from present 12% & 18% to flat 4%; making effective rate of depreciation as 25% on permanent basis; and DHI in collaboration of other Ministries to workout measures to ensure disposal of surplus BS-4 stocks & filing of a review petition in Hon'ble SC for the disposal of such vehicles.
This is an accomplishment for the Retail Community and on behalf of the auto retail fraternity, I express my deep and sincere thanks to Mr K Keshav Rao and Members of the Parliamentary Committee. I hope that the Government accepts these recommendations and fosters the growth of the Auto Retail sector.
Reiterating about FADA's activities, we continued with webinars on Service Tax on Discounts & Incentives: two such webinars had been organised for South and West zone FADA members on December 11 and December 18, 2020. I hope you all attended the webinars conducted by Mr Puneet Bansal, Managing Partner of Nitya Tax Associates, and gained from the presentation and interactions.
Amongst the new initiatives and to skill auto industry professionals in digital marketing, FADA in partnership with Google & ASDC is conducting a unique and scaled digitisation initiative "Grow with Google". In its initial 3-part series, the program is designed for DPs & their CEO's. At the conclusion, the participants who attended all the 3 parts of the program will be certified by Google, ASDC, and FADA. This program will be followed with a series of video sessions for the digital marketing teams of the dealerships.
Friends, FADA will be hoisting a virtual webinar on the New Consumer Protection Act on 9th January'20 to help us all to understand the nuances of the new law and how we must be prepared in terms of our relation with our OEMs, customers and other stakeholders in the value chain. The webinar shall be taken by Mr Anand Shankar Jha, Advocate on Record, Supreme Court of India. He has conducted similar webinars for Mahindra Dealers in the past. Details about the same will the shared with all in times to come.
To eradicate the menace created by Multi Brand Outlets especially in the 2W market segment, FADA wrote to all the State Transport Commissioners and Heads of Banking & Financial institutions soliciting their help. MBO's keep unregistered vehicles of different OEMs, for which they do not hold any trade certificate and are also not entitled under CMVR for issuance of such a certificate and hence are not bonafide dealers either. Keeping and selling unregistered vehicles without TC is both unethical and illegal and puts both the customers and Banking/Financial institutions at huge risk due to their fraudulent activities. FADA State Councils are also working with State Transport department towards this. Tamil Nadu & Maharashtra State Councils have been successful in getting orders through Transport Commissioners declaring such activities to be illegal and is pushing for stringent actions against those found participating in/encouraging such activities. I personally request my dealer friends, not to engage with MBOs.
Establishment of National Dealer Advisory Councils (NDACs) in all OEMs is a must, as it will go a long way towards the better representation of dealer concerns and for more inclusive and transparent relations between the OEMs and their Channel Partners. To ensure that all OEMs work towards the establishment of DACs, I have personally written to the SIAM President for which a reply is awaited.
For wider adoption of the National Apprenticeship Promotion Scheme (NAPS) by MSME organizations, FADA has requested MSME for simplifying the online procedure of registration and management of apprentices for enabling the smaller organisations to enjoy the benefits of the program.
FADA recently shared Inventory Funding Rates offered by 5 leading banks- HDFC, AXIS, SBI, Kotak and ICICI in the State WhatsApp groups so that dealers could compare the same with the rates offered to them by their bankers and in case of any difference, renegotiate. However, care must be taken that the rates offered by the banks depend on the credit-worthiness, balance sheet and credentials of the borrower.
MoRTH vide notifications in December 2018 and April 2019 has made affixation of HSRP provided by OEMs for new vehicles mandatory and has authorised dealers to fix HSRP on old vehicles as well. Therefore, please be informed that it is responsibility of the dealer to ensure the process of registration of new vehicle is complete by fitment of HSRP and entry of the laser codes information on VAHAN in all the states where temporary registration has been done away with. The Certificate of Registration would be issued only once this process is complete. Hence, I appeal to all dealers not to handover vehicles to the customers till the time vehicle registration process is fully complete.
Further, the Department of Heavy Industry (DHI) vide notification no. F.No.12 (42)/2015-AEI dated October 24, 2020 has provided 10% concessional GST to Divyang for purchase of cars and MoRTH through notification no. GSR 661 (E) dated October 22, 2020 has incorporated changes in classification. Hence, I request my dealer friends to support and help Divyangs in their purchase experience. Where, the DMS has not been suitably modified to support this concession, I request you to please take it up with your respective OEMs to have the same implemented. From FADA, I have personally written to both SIAM President and all PV OEMs to appraise them about this initiative so that their dealers are made aware and changes in the DMS are suitably done.
As I conclude, I request once again for your active participation in all FADA activities and write to me sharing your thoughts/ ideas for initiatives FADA should take up in future.
Wishing you all A Very Happy & Safe 2021!
Warm Regards,
Vinkesh Gulati
President, FADA
president@fada.in