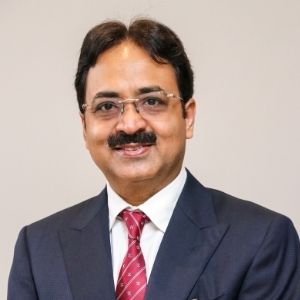 Message
Dear Friends,
At the outset I wish to thank our Hon'ble Finance Minister, Ms Nirmala Sitharaman ji for presenting a futuristic budget and announcing the proposal to implement the much awaited Vehicle Scrappage Policy (voluntary), to phase out old vehicles. If we take 1990 as the base year, there are approximately 37L CVs and 52L PVs eligible for voluntary scrappage. As an estimate, 10% of CV and 5% of PV may still be plying on road and will be available for scrappage. The details of the policy should be coming out anytime. It will give us deeper idea to understand its real impact on incentivising retails.
Also, other outlays in the Budget benefitting the retails include - infrastructural development viz building of 6,575 km Highway works proposed in Tamil Nadu, Kerala, West Bengal and Assam and another 19,500 km work for Bharat Mala project will provide much needed boost to Commercial Vehicles especially M&HCV segment.
Even though in our pre budget memorandum we had requested for depreciation benefit on vehicles for individuals, reduction of corporate tax for proprietary and partnership firms, the same did not find mention in the proposal. FADA would however, continue to work on these proposals till they see the light of the day.
Coming to the State Developments, I would like to applaud Odisha's State Chairperson Mr Pradeep Agarwal & his entire team as they were able to get a major impediment in vehicle registration resolved as TC Odisha passed an order stating that RTOs will not insist for production of TC details of financier at the time of registration and termination of hypothecation.
In Rajasthan, State Chairperson Mr Sharvik Shah wrote to Secretary & Transport Commissioner to link private sector banks for RTO payments & for removal of mandatory clause for installation of PUC machines at dealerships since the facility was available at Petrol pumps and mobile PUC vans.
In Maharashtra, Mr Amar J Sheth, Chairperson FADA Maharashtra along with Mr Ashish Harsharaj Kale, Immediate Past President, FADA met CEO MIDC regarding notices being received by dealers for using Industrial land for Commercial purposes and submitted a memorandum regarding the same.
In Chhattisgarh, Vice President Mr Manish Raj Singhania along with State Chairperson Mr Anil Agarwal and Regional Directors met Transport Minister Chhattisgarh for getting the Type Approval issue resolved, and similarly in the states of UP, J& K and Punjab, dealers took up the matter of introducing faceless and paperless registration of private vehicles and online renewal of Trade licences with the concerned State transport authorities.
Similarly, in the case of BS IV vehicle registration, Delhi State Chairperson Ms Garima Misra met State Transport Minister, & Transport Commissioner in getting the SC order implemented in spirit for getting the BS IV vehicles which were uploaded on or before March 31, 2020 registered. Though, most vehicles of self registering dealers are getting registered but registration is pending at non self registering dealers in Delhi NCR. As I write, we are taking legal steps to see that all BS IV vehicles as per the order are successfully cleared by Delhi Transport Authority.
To further strengthen our bond between FADA and its members, FADA office bearers will soon be holding statewise meetings with State Chairpersons, their entire team and all the members of the Association from that State to understand the issues which dealers are facing with. This will help in building a more cohesive FADA by taking up local issues effectively.
With vaccination in place, opening up of economy and things getting back to normal, FADA held its 300th Governing Council meeting in Phygital format. It was nice meeting few of the Governing Council Members in person after almost a year.
At our 300th Governing Council Meeting, we invited Mr Deepak Jain, President ACMA to have an interactive session with our members. I thank Mr Jain to be kind enough to accept my invite. Mr Jain shared how Auto Component Industry visualises the overall economy shaping up once again and thus, its impact on Auto. He also emphasised on one voice for Auto Industry and suggested more collaborations in future between ACMA & FADA. Appreciating the work of FADA's research wing he said industry looks forward to the reports published by FADA & requested retail industry to keep its inventory level low.
With things coming back to normalcy, FADA intends to begin holding Vyapar Events in each State. Vyapar not only helps to build synergies amongst dealers but is a platform for open, transparent discussions on various issues/concerns & for sharing best practises. We will share more detail on the same soon with all of you. Do request your State Chairperson to organise a Vyapar, if there has been no such event in your state till date!
By now you would have come to know that FADA will be launching Dealer Satisfaction Study in partnership with PremonAsia. This comprehensive study will make us understand & quantify dealer expectations from OEMs. Through this study, we will be able to identify gaps that impact OEM-Dealer partnership across all key business aspects. We will also come to know how dealers foresee the evolving automotive retail business. We aim to release the final report by end of June'21.
This is the first of the kind indigenous auto retail survey being carried out at such a large scale and the results of which will be looked forward to by OEMs, Investors, Financial & Insurance companies etc. Hence, when the team calls for your participation, please participate and also encourage your dealer friends to participate as it is Our Survey, representing Our Voice. Let's help our voice in being heard!
FADA on 12th February, 2021 observed FADA Road Safety Day, a small step to say 'No to Road Accidents & Drive Safely'. Observing Road Safety Day was to create awareness in our communities and to do our bit in helping mitigate road accidents. Every second, either one life is lost or one is severely injured. I am happy to share that FADA got the support from all Governing Council Members, State and Regional Directors in driving this initiative in their respective States. Over 15,000 people took Road Safety pledge from all across the country. Dealerships asked all walk-ins in their showrooms and workshops to take road safety pledge, put up Road Safety Banner in their dealerships and followed various initiatives for keeping roads safer which included free distribution of helmets, creating awareness about wearing seat belt etc.
After the success of 1st phase of Grow with Google which was designed for Dealer Principals and CEOs, the 2nd part of the Series (designed for Sales and Marketing people within our dealerships) will be a comprehensive program via a series of 30 video sessions on how to best leverage digital to drive profitability. It's a good initiative from Google, ASDC and FADA and I request you to register your sales and marketing staff. Moreover, this program is absolutely free of cost.
FADA is also joining hands with ASDC in the RPL Project under PMKVY 3.0. This is in recognition of Prior learning. The dealerships which agree to train its employee gets paid a small fee in return. On successful completion of the course, the employee is awarded with a certificate. It promotes good culture as the employee is professionally trained in skill sets he requires to build his career on. More details on the same will be shared at a later date with all of you.
Friends, India will be celebrating its 75th year of Independence in 2022. The Government of India is celebrating India@75 for the entire year from 15th Aug'21 till 15th Aug'22. This is a path breaking initiative. It envisions how India should be in her 75th year of Independence and seeks to bring together all stakeholders including the Industry, Government, Institutions, Community groups and individuals to translate the vision into a reality. As India's apex body of Automobile Retail, FADA cannot be left behind. I hence request you to kindly share your views on what as an association should we do to contribute our 2 cents to this whole initiative.
As we do more within our retail community and humanitarian efforts in our society at large, our image from being a mere trader will soon change to one who cares and one who facilitates. This is what we must all collaborate to achieve.
Before concluding and as always, I request you for your suggestions and inputs in further strengthening FADA by writing to me at president@fada.in .
Warm Regards,
Vinkesh Gulati,
President FADA