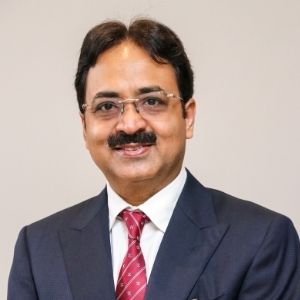 Message
Dear Friends,
It will soon be a year since India went into a total lockdown to control the spread of covid pandemic. While we braced the lockdown successfully without too much collateral damage, it is now time to buckle up and make Auto Industry once again the engine for India's economic revival. While tractors have been performing exceptionally well, passenger vehicle demand is now showing good traction. With vaccination drive in full swing, I hope things will start falling in place for the 2-wheeler segment and slowly and steadily for 3-wheeler as well. Commercial vehicles have been giving revival signals in bits and pieces though for the entire segment to come in green might take some more time.
As you already know, your Federation has initiated the Annual Dealer Satisfaction Study Survey in association with PremonAsia. The study is important as it will in essence help:
•To understand & quantify Dealers expectations from OEMs
•To measure how OEMs perform in meeting or do they exceed Dealers expectations
•To identify gaps that impacts OEM- Dealer partnership across all key business aspects
•To identify how Dealers foresee the evolving automotive retail business
•To provide actionable insights that OEMs & Dealers can work together in enhancing Dealer business relationship
We understand the paucity of time we all face and hence, I assure you that every effort is being made to make the survey crisp though capturing our aspirations and concerns. Please remember that the survey will become live in April and continue till May'21. The Survey report is slated to be released by the end of June/1st week of July. More details will be shared subsequently as we are ready to roll out the survey.
I hence seek support from all my Dealer friends to come forward and take part in the survey, for it to be adequate from every quarter and cutting across all categories of vehicles. This will hence make the survey fulfilling.
Keeping with FADA intent to find resolutions to dealer concerns, continuous interactions are done with the Central Ministry. During the month, along with our Treasurer Mr. Sai Giridhar and CEO Mr. Saharsh Damani, I made a courtesy call on Mr. Amit Varadan, who has recently taken over from Mr. Priyank Bharti as Joint Secretary, MoRTH.
We appraised him on the issue of physical inspection of new models which are not being allowed to be registered even though these vehicles have valid type approval. I am happy to report that Mr. Varadan has sent a letter to State Transport Authorities of J&K, Delhi, Chhattisgarh and Tamil Nadu and has once again advised to implement the system of registration of vehicles based on production of type approval certificate and form 22.
In the matter relating to FASTag wherein dealers while moving unregistered vehicles have to pay double toll tax since FASTag is currently issued on vehicle registration number, we have requested MoRTH to link the FASTag issuance with TC for dealers for ease of doing business.
As mentioned in my earlier message, Grow with Google Part 2 (an initiative jointly undertaken by Google, ASDC & FADA) for Sales & Marketing professional in your dealerships has been launched. Trust you have enrolled your sales and marketing team members for the program which is via series of 30 video sessions. If not done, will request you to make your teams to join as it will educate them on how to use technology to drive growth which will be win-win for you and your teams. The course is absolutely free and can be done at one's own pace.
FADA proposes to join the nation in celebrating India@75 i.e. celebrating 75 years of our nation's independence. As mentioned earlier, GOI is celebrating the same from August 15, 2021 till August 15, 2022. I seek from you inputs regarding the initiatives which can be taken up as a community across the country showcasing our solidarity and commitment to our nation.
Coming to State activities, Dr. MP Shyam, Chairperson FADA Karnataka had the opportunity to interact with the Honorable Finance Minister Smt. Nirmala Sitharaman ji in person where upon he discussed industry concerns relating to: RBI Circular on current accounts; Introduction of benefits for claiming depreciation on vehicles for Individuals paying Income Tax & extending the depreciation scheme for Corporates; and regarding Service Tax Notices being received by Auto Dealers on discounts and incentives received from the OEMs. The Hon'ble Minister has assured to look into the industry's concern and revert to FADA. A representation for all the above-mentioned issues was also submitted to the Minister.
In Odisha, State Chairperson Mr Pradeep Agarwal and State Regional Directors along with Odisha Automobile Dealers Association (OADA) conducted a session with Finance Heads to discuss the challenges and opportunities facing the automotive finance industry. The program was well organised and attended by large number of auto dealers.
In Rajasthan, FADA State Chairperson, Mr. Sharvik Shah organised a meeting for dealers to discuss the concerns being faced in the State and how FADA as an organization could play pivotal role in strengthening dealer community in the State. The meeting was also attended by Mr. Ravi Jain, Transport Commissioner, Department of Transport, Rajasthan. From the central team, Mr Sai Giridhar, Treasurer FADA and Mr Saharsh Damani, CEO FADA were also present.
In West Bengal, FADA State Chairperson Mr. Siddharth Bhandari along with Regional Directors met with TCS, NIC, GRIPS, Finance and Transport department officials and took up issues pertaining to technical glitches being faced by the members while making online payment on Vahan portal. Post the meeting, I understand most of these issues have been resolved.
As I conclude, I once again reiterate that Dealer Satisfaction Study (DSS) 2021 is done by the dealers – for the dealers – from the dealers. Now the onus is upon each one of us to participate in all honesty and also encourage our fellow dealer friends to participate in full strength to make this survey a huge success.
Warm Regards,
Vinkesh Gulati,
President FADA