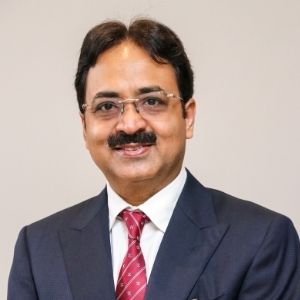 Contact Info
Biography
An astute business leader and passionate motorhead, Mr. Vinkesh Gulati has been actively associated with FADA for over 12 years. As President and a key member in the FADA Executive Committee, Mr. Gulati has helped FADA reach newer heights.
A Law graduate with a Master's in Commerce and Business Administration, Mr. Gulati heads United Automobiles, which has state-of-the-art dealerships of Mahindra and Bajaj Auto. Under his leadership, United Automobiles has emerged as a pioneer, winning a multitude of awards for dealer satisfaction and sales as well as gaining recognition for its excellent service and quality. Mr. Gulati is also the Senior Vice President of United Group and manages educational institutions in Allahabad and Greater Noida, which impart degrees in Medical, Engineering, Pharmacy and Management. Mr. Vinkesh Gulati holds a key position in the Mahindra Dealer Council and serves as Treasurer for the Automotive Skills Development Council. He is also member National Executive Body of FICCI.
A passionate and hands-on leader, Mr. Gulati believes strongly in nurturing and developing manpower as a vital aspect of his businesses. His dedication to teamwork always keeps his team motivated and in high spirits.
Mr. Gulati's extensive experience in business planning, analytical approach to problems, and dedication towards the automobile community is ensuring that FADA breaks newer grounds and flourishes under his term as President.
Office Bearers & CEO