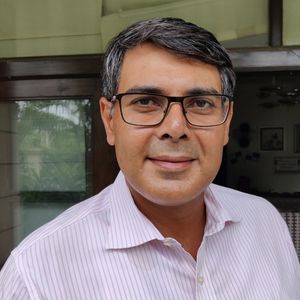 Contact Info
Biography
Mr. Sai Giridhar has been in the automobile business for 26 years. A veteran in the industry, Mr. Giridhar is the dealer principle of Volvo Rajasthan and Skoda (in 4 locations across Rajasthan).
An alumni of St Xavier's school (Delhi) he attained Bachelor of Commerce Degree, from Delhi University.
His journey in automobile started in 1995 with Daewoo Motors Dealership in Jaipur. After the closure of Daewoo Motors in 2003, he acquired the dealership of General Motors and thus began his entrepreneurial journey. The dealership quickly expanded in 7 cities in Rajasthan. In his ambitious zeal, Mr Giridhar became one of the first 13 dealers for Renault in India in 2011 and remained amongst the top performing dealers in both GM and Renault dealerships.
Similarly, in his current venture at Skoda, his dealership is among the top 5 performers in India, renowned for its exemplary customer services.
He has been serving as the Secretary of the Authorised Motor Association of Rajasthan since the past 8 years and has been associated with FADA for more than 10 years, holding posts of State Chairperson of Rajasthan for 4 years before joining central leadership team.
His recipe to success has many ingredients but customer satisfaction and inclusivity at workplace have always been the highlights.
Being a strong supporter of the right to education, he currently runs a program which provides financial support to his employees' children.
Office Bearers & CEO