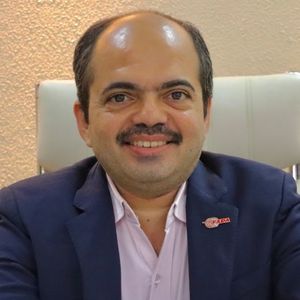 Contact Info
Biography
A Postgraduate in Business Administration from SP Jain Institute of Management & Research- 2002 batch, Mr Amar at the age of 19 started Group Shaman in 1997 along with his father Mr. Jatin Sheth.
Shaman is now a leading brand in automobile dealerships representing Honda cars, Volkswagen & the British icon Triumph Motorcycles in Mumbai. The Group also provides Mobility & Car Rental Solutions through its venture Shaman Mobility across the country. It also runs a Pre-Owned Car division which caters to a diverse customer set across the city offering products of all makes and models.
The automobile facilities of Group Shaman are spread across 16 locations in the city. Amar is also a shareholder in Landmark Insurance which is one of the largest broking houses spread across the country for motor and general insurance. The group employees over 1,000 people in the Auto business and 800 people in the Insurance business.
His innovative business practices combined with a strong ethical approach & a passion towards building a customer centric business has won him several accolades & recognition.
Mr Amar has been the Chairperson for FADA Maharashtra Chapter for the third term. He is also a member of the 9 member FADA National Executive Committee.
Mr Amar spends his time out of office on activities like long distance cycling, running & swimming. Classic cars are also of keen interest to him.
Office Bearers & CEO